'68 Satellite 318 EFI Conversion Pics

This will be updated as time allows: grimer@grimers.com
Component list:

Fairly worn stock '68 318, single exhaust
A somewhat rusty '68 Wagon
GM 1227747 Truck TBI ECM, base calibration will be a 305 or 350 TH400 calibration '91 Camaro TBI harness, moded for use with a '747 ECM
305 fuel injectors in a small bore throttle body (4.3/305/350)
'73 340 spread-bore intake mainfold
Mopar 2.2/2.5 heated 02 sensor
Mopar Lean-Burn dist driving a GM ignition module
Inline VSS sensor from JTR
Volkswagon external fuel pump
The vehicle in need of Fuel Injection.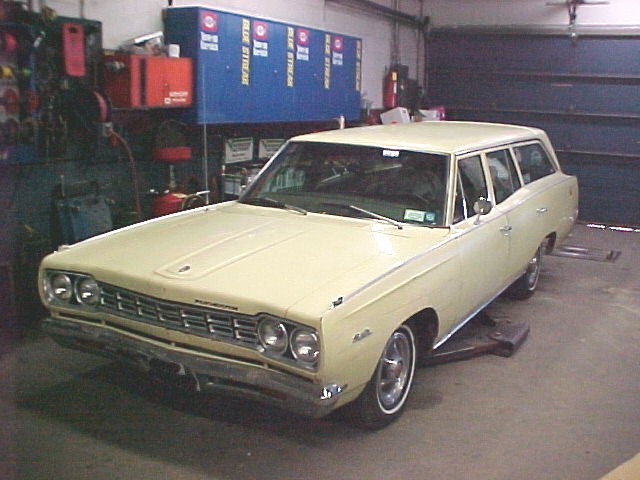 GM 4.3 TBI on a GM 454 intake adapter
on a '73 340 spread bore intake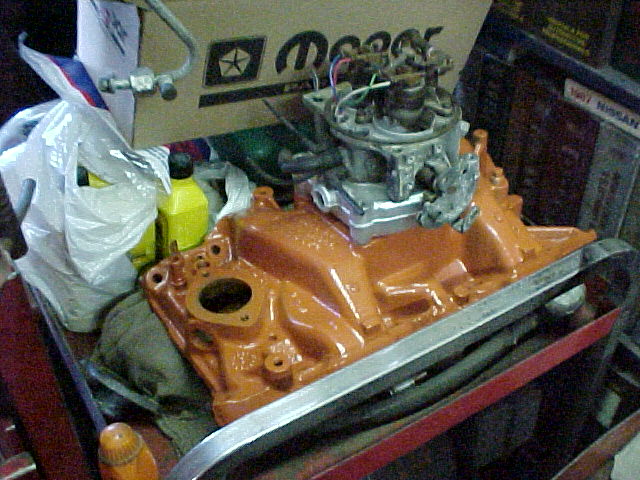 Fuel pump pickup w/ added return line.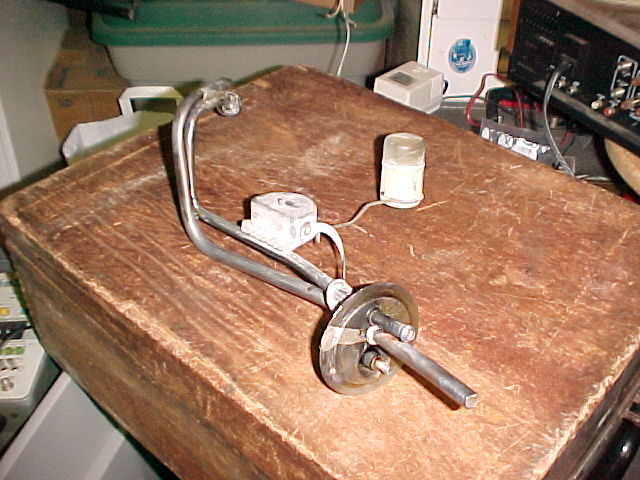 Unneeded wire removed from the '91 Camaro TBI harness after conversion to '747 ECM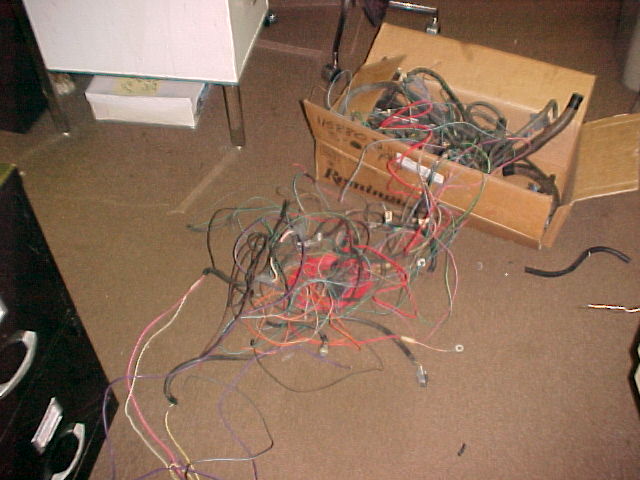 <
The harness ready for assembly, all seperated & tagged.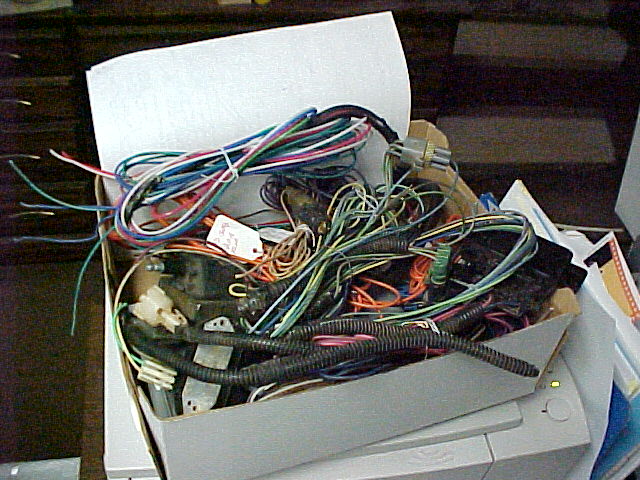 System being bench.....era.."chair" tested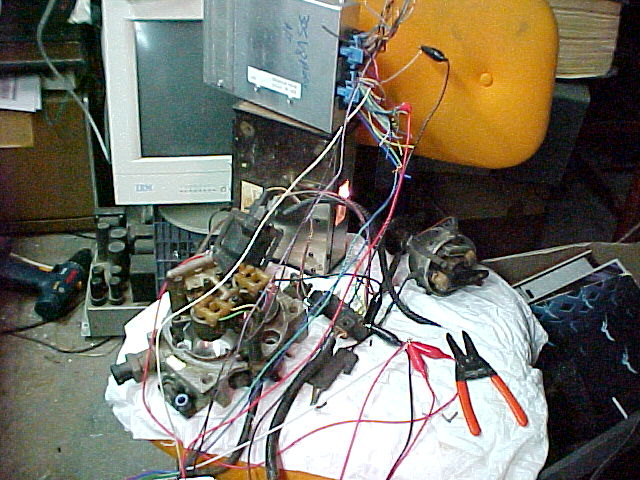 New fuel line with filter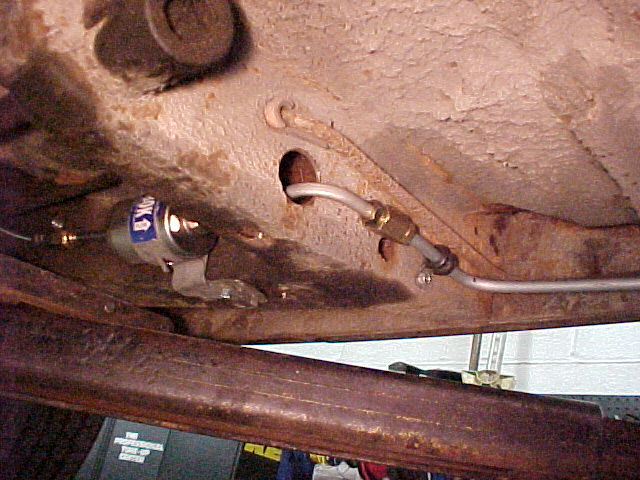 Early mopar Six-Pack experiment......ummmmmmm..????????????????????

In-line speed sensor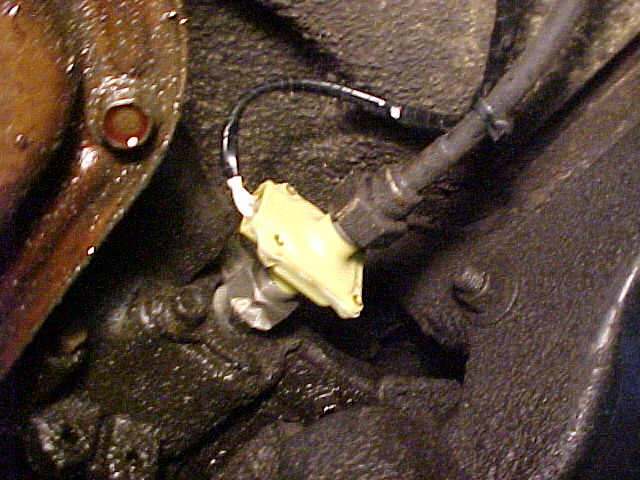 oxygen sensor installation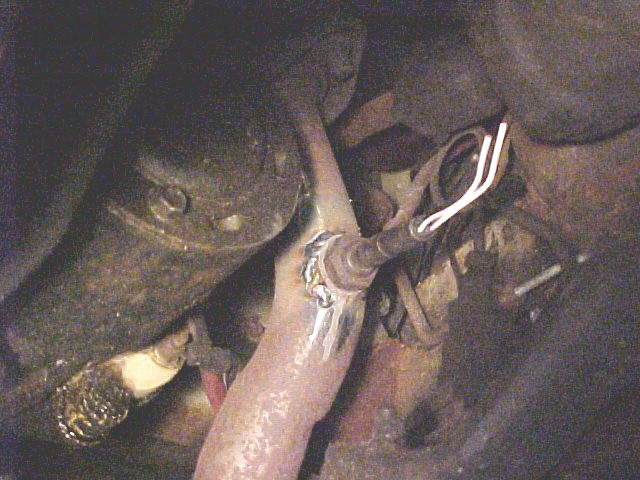 Custom wiring harness fabrication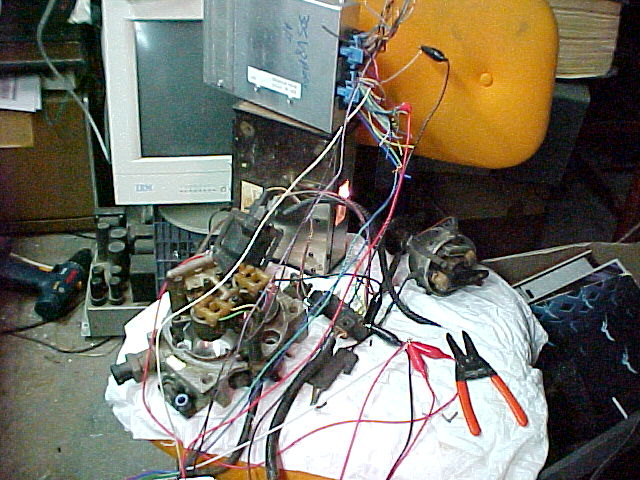 Delco coil and ignition module mounted on firewall.


Connection 1: module to ECM

Connection 2: module to coil

Connection 3: module to chrysler lean-burn distributor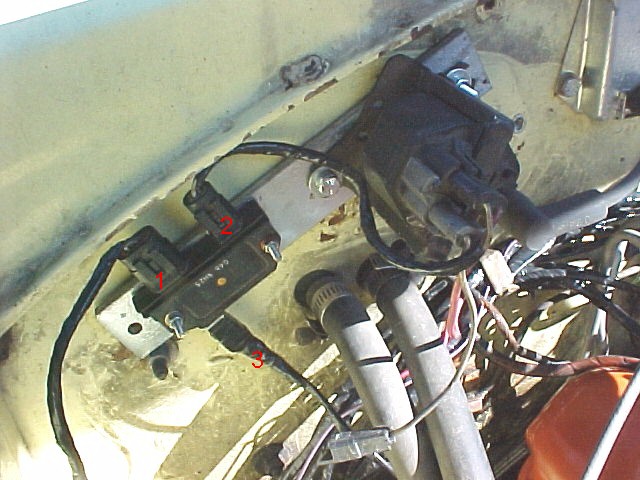 Custom installation of the "CHECK ENGINE" lite.....


carefully removed from an 89 Ford!!!!!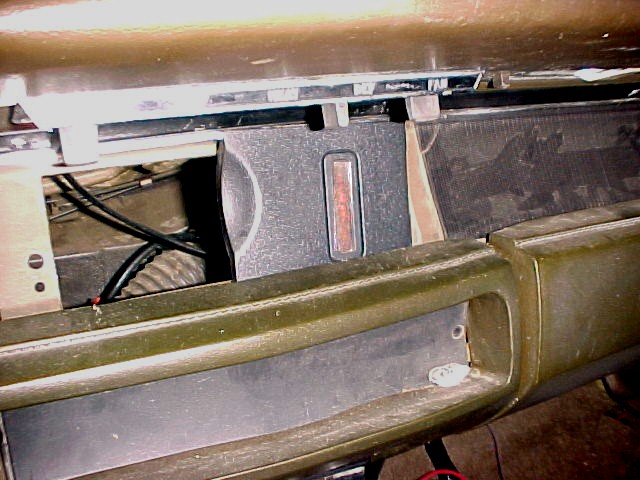 2/22/02.It runs!! ......like crap..but it runs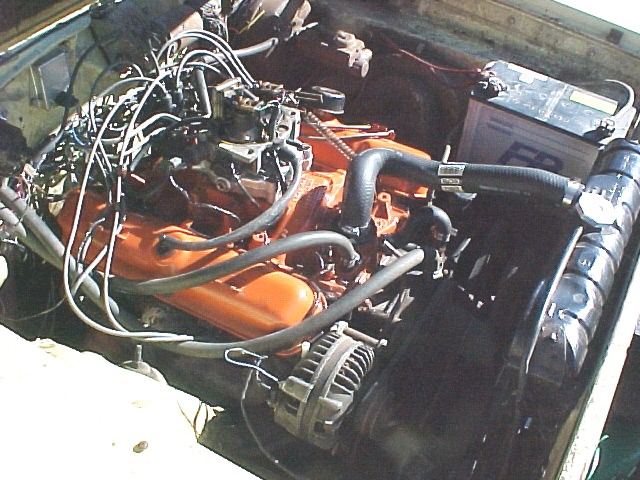 10$ laptop linked to ECM...... to find out why it runs like crap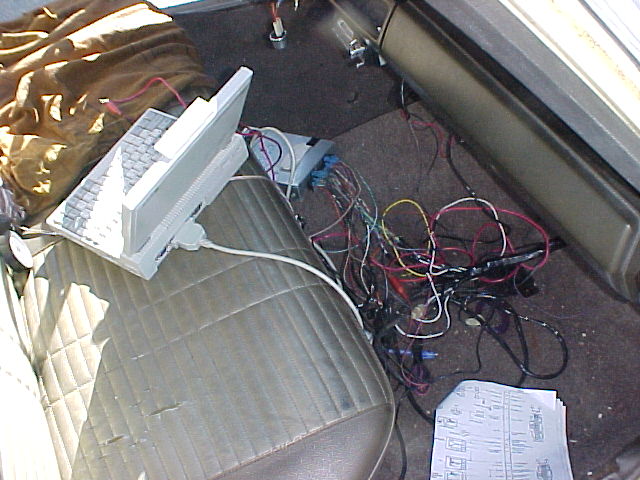 ENGINE TUNING,in the living room.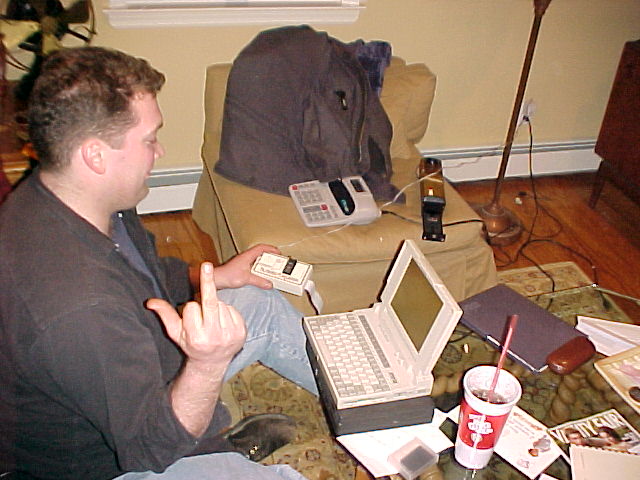 Several chips later it was decided that injectors from a 350 should be installed. Like a good HB, this 318 likes to swallow a lot of juice.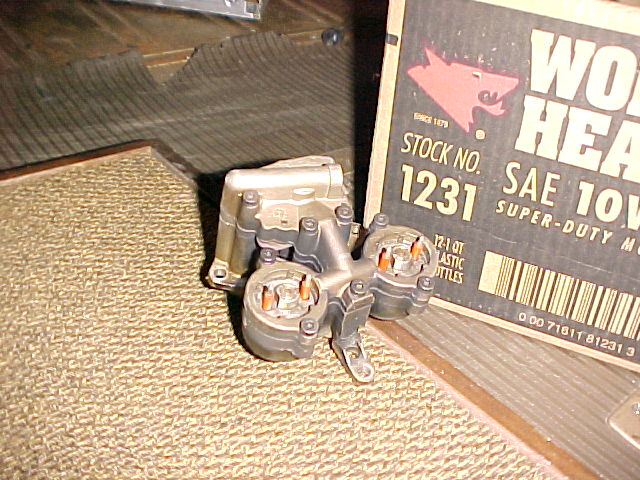 Picture of engine with stock air filter housing adapted to fit the GM tbi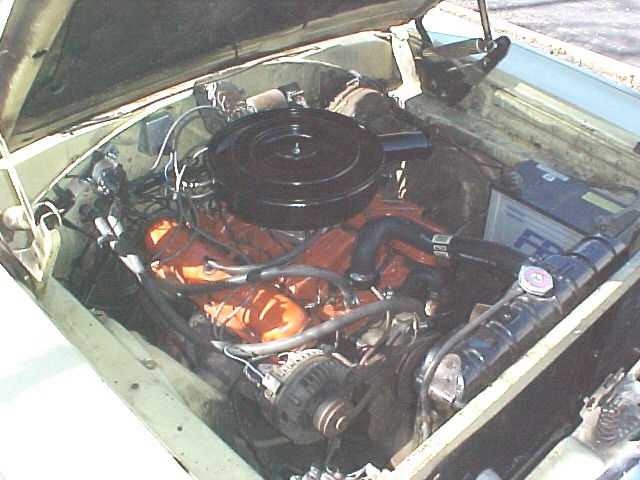 This is the fuel pump,that left me stranded on the side of the road.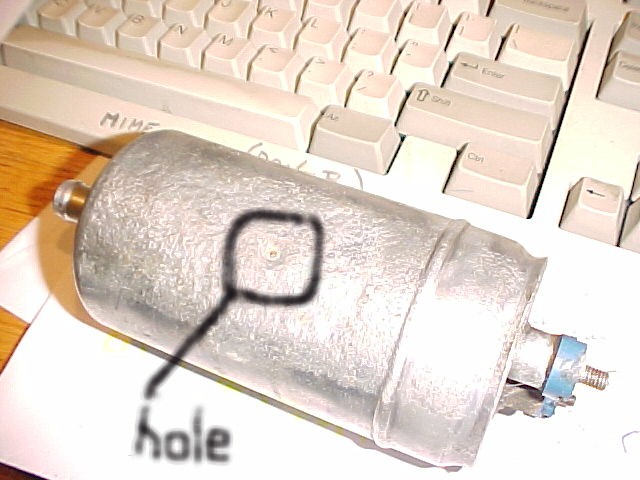 Note the rot hole circled in the picture!